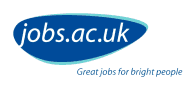 jobs.ac.uk – the specialist job site for careers in academic, research, science and related professions. Thousands of jobs, free Jobs by Email service, specialist careers advice, blogs and much more.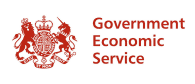 You might be interested in the Government Economics Service, the largest recruiter of graduate economists, which can also be found on the Fast Stream site. The Government Economics Service recruitment service have put together a video on what to expect from the GES Assessment Centre, with the help of Andy Ross- the ex-deputy director for the GES and Chief Academic Adviser to the GES Economic Assessment Centre (EAC)- to help GES candidates and those interested in becoming an Economist with the GES.
Econ-Jobs.com – one of the best resources for graduating economists in the UK to find work. The Government Economic Service, DFID, CBI, Ofgem, the UK Banks and major international organisations come to Econ-Jobs.com first when they are doing their graduate economist recruitment drive. It also provides students a good idea of which jobs in economics they can work towards.
The Civil Service Fast Stream– offers a range of different schemes to graduates from the Government Statistical Service to Diplomacy and Financial Fast Streams.
Online course provider FutureLearn has a database of career profiles showing some of the options for holders of an economics degree.
The Economist jobs board– enables you to browse economics-related jobs by sector and also offers a jobs blog. Give it a read!
The International Monetary Fund Economist Program (EP)- thinking that you want to be an economist for the International Monetary Fund? Check out their Economist Program.
The Government Economics Service Summer Vacation Placement– considering a career in the Government Economics Service after graduation? Check out this page which provides information ranging from application requirements to interview information.

Prospects.ac.uk– Prospects aim to guide students to a successful career with unrivalled information, advice, and opportunities. Whilst advertising jobs and work experience, they also provide information on postgraduate study and offer careers advice.
There are various services, run by commercial companies, that allow you to search and browse job vacancies, and in some cases to subscribe for email updates of vacancies in your desired area. Some examples, in no particular order:
Legal work placement schemes- those individuals with a degree in economics can make excellent lawyers. Check out the range of firms and the work placement schemes they offer.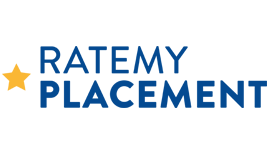 ratemyplacement.co.uk– not only a placement and internship search website, Rate My Placement also allows you to read reviews on what it's really like to undertake a placement or internship by those who had experienced it first hand.
After graduation, it is important to note that many universities continue to allow previous students to have access to their careers service for a number of years. Make sure to ask your university careers service if they offer this.
Previous: Advice from Employers