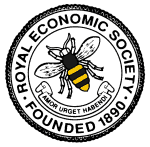 The Royal Economic Society and the Economics Network are starting an annual video competition, aimed at undergraduates, in order to improve the learning of how economics applies to the real world.
Students have free rein to choose topics and videos should take the form of a three-minute mini-documentary, aimed at a non-specialist audience. The aim of the video is to show an understanding of the real world and to communicate economic insights in a clear and intelligible way. Humour is encouraged!
Each university is allowed one entry from a team of two to six undergraduates (this can be from across different years) and the winner will be announced by the end of June. If you're unaware of an internal video competition within your economics department, contact an economics tutor to get involved. A prize of £1,000 will be awarded to the winning entry and automatically entered into an international multimedia competition organised by the International Economic Association every three years. The winning entry will also be shown by the RES at public events such as the annual public lecture.
«
Previous post: Examining the Case for Selective Admissions
»
Next post: Interview with Professor Sir Charlie Bean