This year we asked students to send in creative entries on the topic "Why Study Economics @ University?" We received a dozen entries, including essays, songs, a rap, and cartoons. It was very exciting for us to judge all your submissions. The quality of the entries was extremely high, proving that Economics students are not only very clever but incredibly creative too.
The results
The winner of this year's competition is Joevas Asare (University of Surrey), for his rap which you can listen to here as an mp3. Joevas will receive £500 and the opportunity to attend the annual Higher Education Academy Conference (including travel expenses).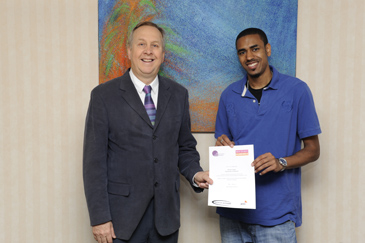 Joevas being presented with his certificate by Prof Robert Witt, the Head of Economics at the University of Surrey.
We have two runners-up who will receive £200 each:
Anu Omotunde-Young (Lancaster University) – Anu wrote a poem about Nigeria followed by creative analytical writing. You can read her poem on the Economics in Action blog.
Daniel Derbyshire and Alex Grindulis (University of Manchester) – Daniel and Alex created a cartoon video (watch on YouTube).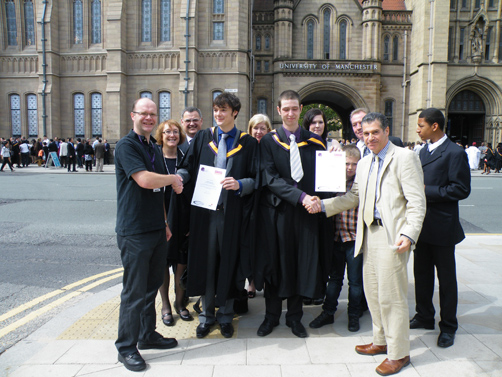 From left to right, Ken Clark, Head of Economics, presenting Alex and Daniel with their certificates, along with Dr George Bratsioties, economics undergraduate director.
There are further ten commended entries (each will receive £50):
Kristina Kovalenko (Oxford Brookes University) – wrote a song.
Heather Purdie (University of Strathclyde) – wrote a creative essay.
David X Shui-Jezierski (Whitgift School) – wrote lyrics to the song 'Forget You' and called it the 'How Come' song.
Theo Lorentzos (Lancaster University Management School) – drew a comic strip.
Stephanie Rose (University of Abertay) – wrote a creative essay.
Gavin Leech (University of Aberdeen) – wrote an essay.
Nana Duker (University of Surrey) – wrote a poem.
Mark Youhan Chen (LSE) – wrote an essay.
Mihai Paraschiv (University of Kent) – wrote a creative essay.
Priya Mehta (University of Birmingham) – wrote an essay.
Big congratulations and well done to all the winners. We will get in touch with you very soon. All the entries will be published on both Studying Economics and Why Study Economics websites.
Our sponsors
This year, we have managed to secure a very good prize fund. £400 comes from the Higher Education Academy (as part of the Student Awards initiative). PricewaterhouseCoopers and Baillie Gifford kindly provided further financial support.
PricewaterhouseCoopers (PwC) is one of the world's leading professional services firms. From 150 countries, they advise some of the most successful organisations on the globe, as well as its most dynamic entrepreneurs and thriving private businesses. PwC is separated into six key business areas; assurance; financial advisory; actuarial; tax; consultancy and law. PwC may contact all the participants regarding work opportunities after the competition is over.
Visit the PwC website for more information.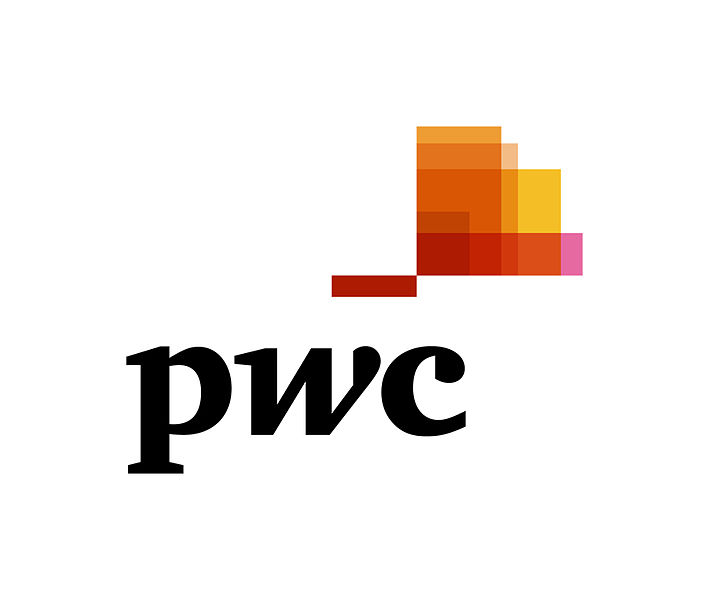 Baillie Gifford is one of the UK's leading independently owned investment management firms. They manage the business for the future as well as the present, with the emphasis on genuine long–term thinking rather than short term targets.
Visit www.bailliegifford.com for more information.